2010-2011 Teacher / Scholar of the Year: Kenneth Wald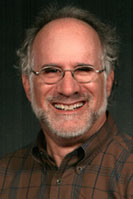 Dr. Wald is a Distinguished Professor of Political Science. He has written about the relationship of religion and politics in the United States, Great Britain and Israel. His most recent books include "The Politics of Cultural Differences: Social Change and Voter Mobilization Strategies in the Post-New Deal Period,""Religion and Politics in the United States" and "The Politics of Gay Rights."
Dr. Wald has been a Fulbright Professor at the Hebrew University of Jerusalem and a visiting scholar at the University of Strathclyde, Haifa University, Harvard University and the Centennial Center for Political Science & Public Affairs in Washington, D.C.
He is the co-editor of the "Cambridge Studies in Social Theory, Religion and Politics" for Cambridge University Press.
At the University of Florida, he has served as chair and graduate coordinator of the Department of Political Science, He also served as director of the Center for Jewish Studies from 1999 to 2004.
Dr. Wald received his bachelor's degree from the University of Nebraska, where he was inducted into Phi Beta Kappa and he earned his graduate degrees from Washington University in St. Louis.